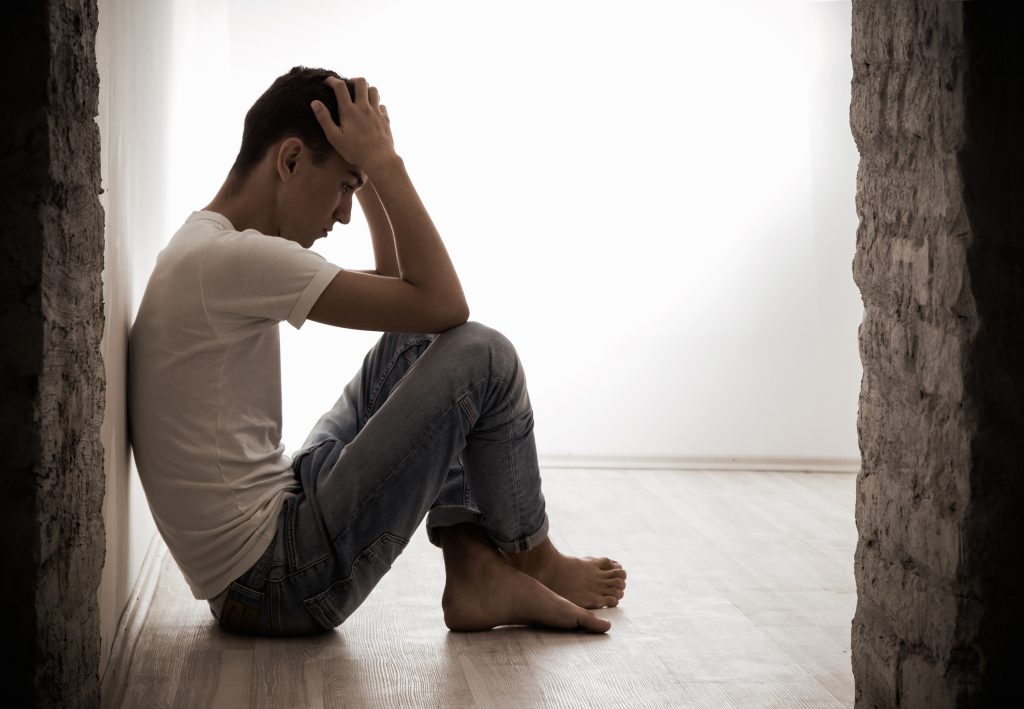 My wife Stacey and I just discovered news surrounding Josh Duggar's past.  We were big fans of the Duggars – and still are.  Yet the stories, spins on stories and comments from the public have been to us – disturbing.  Why?
There is an elephant in the room that has now been exposed.  Apparently what the American public had been thinking all along is this – "The Duggars are perfect! They have everything figured out! Follow them!"  We watch their lives, we laugh with them, we cry with them, we buy their books, we think about what having lots of children could be like… and perhaps we would even eat  'Duggar cereal' and use the 'Duggar toothbrush' if that existed.  Many Christians are fond of them and wish they were like them in numerous ways.
So… did Josh Duggar let "us" (the public watching their shows) down?  Or Jim Bob Duggar?  Or any police officer who interacted with them?
Yes, they did let you down IF you had your sights set on them.  IF your hope in Christianity, the future of America and television was based on the actions of a teenage boy.  And if your hope was there, I am sorry to the point of tears for you.
And frankly, if you are angry at the Duggars and glad that their "time" has come where they are shamed, perhaps it is because you felt judged by them or by Christians.  You are happy that their image is tainted, because then you can mock them, turn them off and continue in whatever your own guilty pleasures are.  Because if they could not live perfectly, then you do not have to try either.  But are the Duggars the moral metric stick?  They are not.
Are you surprised by this news, or angry?  Then I would ask you this: who has ever lived a perfect life?  If not me, or any President of the United States, or the director of a third world orphanage, or people on television, is there anyone who is worthy of your attention?  Your respect?  Your worship?
Thankfully, the answer is yes.  One.  His name is Jesus Christ.  He lived a perfect life, so that we would not have to.  In this era of astounding, undeserved grace, we know this:
1) "For all have sinned, and come short of the glory of God."  Romans 3:23
We all have sinned.  We all have fallen short.  If you don't believe this, think about your own past.  Have you ever told a lie?  Really messed up?  Done something you are ashamed of?  So have I.  So have all of us.
So who does the right thing?
2) "…as it is written: 'None is righteous, no, not one; no one understands; no one seeks for God. All have turned aside; together they have become worthless; no one does good, not even one."  Romans 3:10-18
Are you like Josh Duggar?  Yes.  You are exactly like Josh Duggar.  I am exactly like Josh Duggar.  You have a past that you would not want aired on national TV.
3) So what?  Only this – you will die because of your sin.
"For the wages of sin is death; but the gift of God is eternal life through Jesus Christ our Lord."  Romans 6:23
And this is not just your body dying.  It is an eternal death and separation from Christ for your sin.  If you have even told one lie you are separated from God's perfection.  He demands perfection to be with Him.
4) So what hope do I have?  We have an incredible hope, if we put our hope in the right place!
"But God demonstrates His own love toward us, in that while we were still sinners, Christ died for us."  Romans 5:8
Did Christ give us a good gift because we were good?  Hardly!  By no means!  None is good, except God.  Christ gave us Himself – because only He could stand in the gap between God's perfection and your imperfection.
Then, what do you need to do to be saved?  To be counted among the perfect, the righteous in God's eyes?  Here's the punchline:
"…If you declare with your mouth, 'Jesus is Lord,' and believe in your heart that God raised him from the dead, you will be saved.  For it is with your heart that you believe and are justified, and it is with your mouth that you profess your faith and are saved."  Romans 10:9-10, NIV
Is that it?  Yes!
"…for everyone who calls on the name of the Lord will be saved"  Romans 10:13
The road to being saved is this: declare with your mouth Jesus is Lord, and believe in your heart that God raised him from the dead.  Then you will be saved.
Did you pray this prayer just now?  If so, would you be so kind as to contact me and tell me?  I would love to pray for you and provide you with some free resources.
But GOD demonstrates His own love for us, in that WHILE WE WERE YET SINNERS, Christ died for us!
Romans 5:8
OK – back to what I was saying before I relayed news about Christ's sacrifice for you, the most exciting news ever given to people!
I attended New Life Church the Sunday after Ted Haggard admitted with another witness that he had taken part in a homosexual relationship – an affair that was a direct affront to his marriage.  The highest leaders of the church brought to light this verse from the Bible:
"Some men's sins are clearly evident, preceding them to judgment, but those of some men follow later.  Likewise, the good works of some are clearly evident, and those that are otherwise cannot be hidden." 1 Timothy 5:24-25
In this case, the nation has broadcasted hundreds of good works of the Duggars, making them 'clearly evident', and now has broadcasted Josh Duggar's sin.  Yes, all have sinned.  Yes, it is disgusting what Josh Duggar did.  And it is also disgusting what I have done in my past.  And I would venture to say that you would prefer for your past to not be dug up and rebroadcast to millions of people either.
But we should not be shaken by hearing of sin.  Yes, it is right to be sad, but not to be shaken.  Because if we were shaken, we are not standing on a good enough foundation.
As Christians, let's pray for the Duggars as they are going through a rough time.  We should pray for Josh and Anna Duggar as this shame has become more public than it ever has.
If you are not a Christian, please look back at the Duggar episodes with fresh eyes and see how in each episode they were pointing to Christ, they were pointing you to Christ, not themselves.  They did not always say 'Christ' in each episode, but Christ is the good that shines through in them.  Are they imperfect?  Yes.  Is it about them?  No.  It never was.  And I would venture to guess that the reason they went on television in the first place was to make Christ known, not to get rich or because they really liked television.  Ha!
So what is the "truth about Josh Duggar" I referenced in the title?  That there is no condemnation for him because he belongs to Jesus (see Romans 8:1).  Yes, people are flinging insults and trying to further shame him.  But God sees Josh as righteous (Romans 5:17, 2 Corinthians 5:21, Romans 9:30) – because he has accepted Christ!
I leave you with this:
"So flee youthful passions and pursue righteousness, faith, love, and peace, along with those who call on the Lord from a pure heart." 2 Timothy 2:22
"For you died, and your life is now hidden with Christ in God." Colossians 3:3
"So now there is no condemnation for those who belong to Christ Jesus." Romans 8:1
"Though a righteous man falls seven times, he will get up, but the wicked will stumble into ruin." Proverbs 24:16
God bless you,
Ryan