Parenting is tough!
I don't know about  you, but there are days when I feel like there's no way I can go on. Thankfully, I know where to turn on days like that to get a healthy dose of perspective and truth!
Encouragement for Parents
Psalm 127:3
"Behold, children are a heritage from the Lord, the fruit of the womb a reward."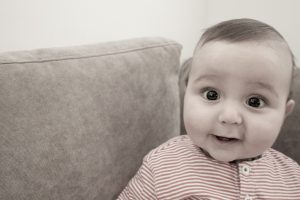 Why doesn't it feel like it's true sometimes? Our culture has almost entirely lost sight of this fundamental truth. Daycare centers on every corner, promotions for abortion and birth control left and right, moms complaining to one another in the supermarket and the coffee shop and the gym about their kids' outlandish behaviors… and now families with 3 or more kids are considered "large"! Let us choose to remember that each one of them is not an interruption, distraction, or a frustration – but a gift and a reward and a blessing.
Colossians 1:28-29
"Him we proclaim, warning everyone and teaching everyone with all wisdom, that we may present everyone mature in Christ. For this I toil, struggling with all His energy that He powerfully works within me."
Why on Earth did I have kids?! Time for a little perspective refresh. We parents are world-changers – one diaper, one time-out, one runny nose at a time. Our ultimate goal is working to present these little ones mature in Christ – and this takes time and perseverance. The key to success here – we are working with Christ's energy, not our own. Ours = limited. Christs = limitless!
Galatians 6:9
"And let us not grow weary of doing good, for in due season we will reap, if we do not give up."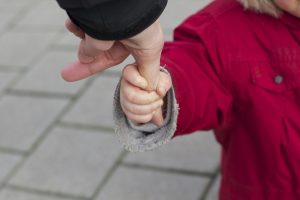 Rah, rah, mamas and papas! You were MADE for this job and you were chosen as THEIR parents for a very special purpose. We may not see it yet, but that's what faith is for! Hope for what we cannot see just yet.
Colossians 4:17
"See that you fulfill the ministry that you have received in the Lord."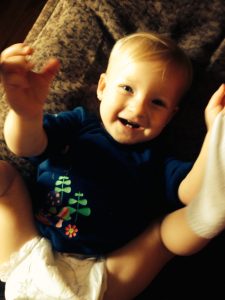 Parenthood is a high calling, a ministry directly from the hand of the Lord. Let's make it our aim to treat it as such.
Proverbs 11:24-25
"One gives freely, yet grows all the richer;
    another withholds what he should give, and only suffers want.
Whoever brings blessing will be enriched,
     and one who waters will himself be watered."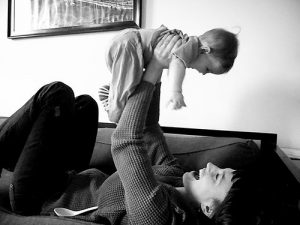 It's beautiful how generosity works! God's math isn't our math. 1 hour spent on teaching kids how to be kind to their siblings does NOT mean that you have 1 hour less. Each ounce of energy, each minute, each correction will all reap exponential benefits in our children's lives. Give, give, give and give, and wait and see how the Lord uses it to not only bless your children, but you as well.
1 Thessalonians 2:7
"We were gentle among you, like a nursing mother caring for her own children."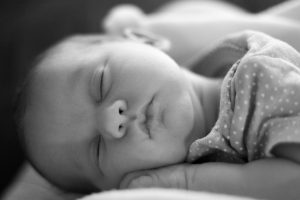 Clearly, Paul thought it was common sense that a nursing mother is gentle while caring for her children. But let's take it a little beyond the surface. The proverbial "mother" in this verse is a nursing mother, meaning she has a very young baby, most likely under the age of 1. On top of that, she has other mentioned children, plural. I was in this stage of life just recently, although now my littlest is weaned. And it is tough.
Sometimes, the last word I would use to describe myself was "gentle". The so-called little years are incredibly challenging – from the sleep deprivation to the countless poopy diapers to the 10 spills each day to the spit up on your shirt to the battles of will with your toddler(s)…
But perhaps we need to adjust our focus while in these little years. Focus on the snuggles. The incredible smell of newborn baby hair. The nearly endless giggles. The joy of hearing your toddler learning new words. The look of wonder on her face as she discovers new things in the world around her each day. The trips to the park, and the zoo, and the fire station! The chubby thighs (ahem… I mean, the baby's). The countless ways that they make your life brighter, livelier, and so much more fun.
Proverbs 29:15, 17, 19
"15 The rod and reproof give wisdom,
    but a child left to himself brings shame to his mother.
17 Discipline your son, and he will give you rest;
     he will give delight to your heart.
19 By mere words a servant is not disciplined,
    for though he understands, he will not respond."
Enough said? I encourage you to not be one of those parents who yell and threaten and warn their kids and never follow through. All you're teaching the child is that they have control over you and over the situation – because they know you won't really do anything. Set clear expectations with consequences, follow through, and you will enjoy rest.
Philemon 8
"Accordingly, though I am bold enough in Christ to command you to do what is required, yet for love's sake I prefer to appeal to you."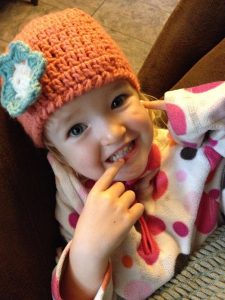 I take this verse to help remind me that there's never a "one size fits all" way to interact with our children. Sometimes we truly must command obedience from them – especially in times when their safety is on the line. Other times our children need gentle, thoughtful and patient explanations as to why we're asking them to do something. Thankfully, we have the Holy Spirit living inside of us, and following His lead, we can know every time which approach is best to use.
2 Timothy 3:16-17
"All scripture is breathed out by God and profitable for teaching, for reproof, for correction, and for training in righteousness, that the man of God may be competent, equipped for every good work. "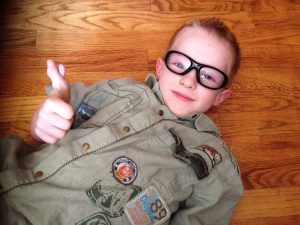 Every minute spent in the Bible will yield fruit. The more we plant God's word in our heart, the more readily available it is for our children when they need it. Truly, until they are old enough to have their own relationship with the Lord and to read their Bible on their own, and be accountable for their own souls, the responsibility is on us to bathe them in the Word. Help them make God an integral part of their lives now.
Deuteronomy 6:6-9
"And these words that I command you today shall be on your heart. You shall teach them diligently to your children, and shall talk of them when you sit in your house, and when you walk by the way, and when you lie down, and when you rise. You shall bind them as a sign on your hand, and they shall be as frontlets between your eyes. You shall write them on the doorposts of your house and on your gates."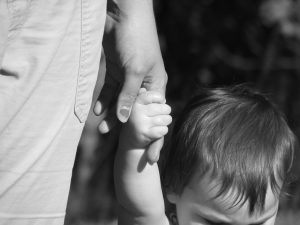 It's so beautiful to think of a home that is so filled with the Word that it would literally be written on the walls and doorposts, while the moms and dads speak it to their children day in and day out, and even the children are learning to speak it to one another! What steps can we take to make our homes look like this?
1 Thessalonians 5:11
"Therefore encourage one another and build one another up."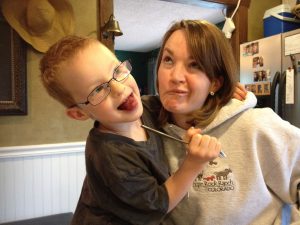 Too often as parents do our interactions with our children center mainly around what they're doing wrong. Don't hit your sister. Don't slam the door. Don't leave your underwear on the floor… let's make it a point to use our words much more often to build them up, to tell them what they're doing right! Great job speaking in kind words! Thank you for hanging up your jacket where it belongs! Wow, I'm impressed that you worked so hard on your homework today!
1 Thessalonians 5:11
"Masters, treat your slaves justly and fairly, knowing that you also have a Master in Heaven."
Talk about sobering. Like a master and a slave, we have been placed in a position of authority over our children. An unkind master lords it over his slaves – a kind master maintains control and authority while being inclusive, tender-hearted and understanding. An unkind master makes demands without any explanation. An unkind master is harsh and unfeeling – a kind master is gentle. An unkind master punishes – a kind master puts forth and enforces clear consequences for your benefit. An unkind master makes demands – a kind master helps set realistic goals. May our children look back on their childhood and view us as a kind master, a fair and wise parent.
Colossians 1:9-11
"And so… we have not ceased to pray for you, asking that you may be filled with the knowledge of his will in all spiritual wisdom and understanding, so as to walk in a manner worthy of the Lord, fully pleasing to Him, bearing fruit in every good work and increasing in the knowledge of God. May you be strengthened with all power, according to his glorious might, for all endurance and patience with joy!"
Let's not forget to pray for them. Life can get so busy that we forget this most basic ingredient for success.
Numbers 11:13-14
"Where am I to get meat to give to all this people?… I am not able to carry all this people alone; the burden is too heavy for me."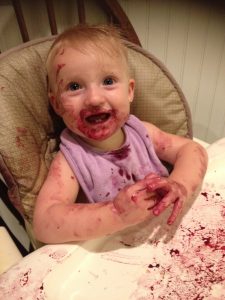 Oh, Moses. I sympathize!
Moses and I have made a big mistake – we have forgotten that the Israelites (and my children) are ultimately entirely the Lord's responsibility. Yes, we have been put in a role of leadership and stewardship over them, but the outcome is in the Lord's hands. All the Lord requires of us is the things that we are capable of, that we have some control over – training, correcting, consistency, PRAYER, encouragement, setting a good example, establishing relationship… and then He delights in accomplishing what we could never accomplish on our own!
When Moses cried out to the Lord for help, the Lord answered right away and sent in reinforcements (Numbers 11:16-17). And the Lord delights in doing the same for us.
And last but not least, a passage that's pretty self-explanatory, yet oh-so important for us parents to keep before us at all times:
Colossians 3:12-17
"Put on then, as God's chosen ones, holy and beloved, compassionate hearts, kindness, humility, meekness, and patience, 13 bearing with one another and, if one has a complaint against another, forgiving each other; as the Lord has forgiven you, so you also must forgive. 14 And above all these put on love, which binds everything together in perfect harmony. 15 And let the peace of Christ rule in your hearts, to which indeed you were called in one body. And be thankful. 16 Let the word of Christ dwell in you richly, teaching and admonishing one another in all wisdom, singing psalms and hymns and spiritual songs, with thankfulness in your hearts to God. 17 And whatever you do, in word or deed, do everything in the name of the Lord Jesus, giving thanks to God the Father through him.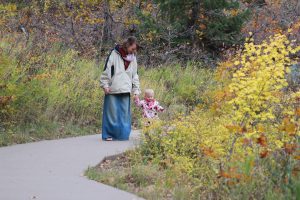 It's up to you...
how can you use this in your life?