What's your flavor of crazy?
(What type of crazy, lofty goal has the Lord chosen you to accomplish?)
For Joshua, the Lord chose him to level an entire city by simply walking around it. (Joshua 6)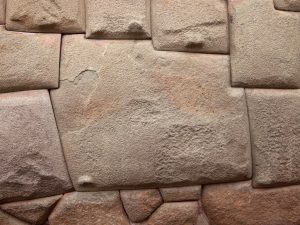 For Gideon, the Lord chose him (the lowest man from the smallest clan of just one of the tribes of Israel, according to Judges 6:15) to defeat an army that looked "like locusts in abundance, and their camels were without number, as the sand that is on the seashore in abundance" (Judges 7:12) with only 300 men!
The Lord chose Abraham and Sarah to have innumerable descendants – but they were already past the age of childbearing…
There is story after story just like this in the Bible. It's important to remember – God is only asking you to accomplish what you CAN accomplish – then He takes care of the rest! I think He delights in stepping in when the circumstances are impossible for man, because He can then get the glory when it all is said and done…
My current flavors of crazy
I'm walking in faith by starting this blog. I don't know what He'll do with it, but that's up to Him. I'm just going to keep writing.
I'm walking in faith by applying to be a foster family with my husband.
I'm walking in faith by practicing my guitar and singing and making steps to join the church worship team.
I'm walking in faith by staying at home (and homeschooling) my four little children. It's not easy.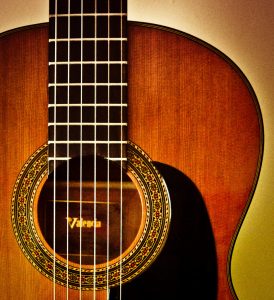 So, how about you? Take that first step! Incredible journeys are always completed just one step at a time.
Have faith that these seemingly impossible goals or circumstances in your life are actually setting the stage for your own personal miracle.
Be brave...
watch Him use you to work out His incredible plans!
28 For it is you who light my lamp;
    the Lord my God lightens my darkness.
29 For by you I can run against a troop,
    and by my God I can leap over a wall!
31 For who is God, but the Lord?
    And who is a rock, except our God?—
32 the God who equipped me with strength
    and made my way blameless.
33 He made my feet like the feet of a deer
    and set me secure on the heights.
34 He trains my hands for war,
    so that my arms can bend a bow of bronze.
35 You have given me the shield of your salvation,
    and your right hand supported me,
    and your gentleness made me great.
36 You gave a wide place for my steps under me,
    and my feet did not slip...
39 For you equipped me with strength for the battle.
49 For this I will praise you, O Lord, among the nations,
    and sing to your name!"
Psalm 18:31-36, 39a, 49 (ESV)