For most, a Food Rotation plan may sound perfectly intimidating. Never fear – I'm here to take the mystery out of it! (And share a bit of our story with you as well).
My poor children have more than their fair share of food sensitivities. Chalk it up to bad genetics or whatever you'd like. The fact remains – and my daughter Emma by far suffers the most of any of us. Twice in her short life has her stomach problems forced us to reduce her to eating only chicken, rice, and red bell peppers. Even then she struggled with tummy aches, anger issues, attention and focus problems, and terrible sleep.
We searched high and low for answers. Tested for parasites. Tested for allergies. Performed an endoscopy. Tried countless supplements and herbal remedies and dietary changes… everything short of paying hundreds of dollars on a controversial blood sensitivity test. Until…
We were blessed to meet dear friends who have had similar struggles in their own family, and they were the first to mention a food rotation plan.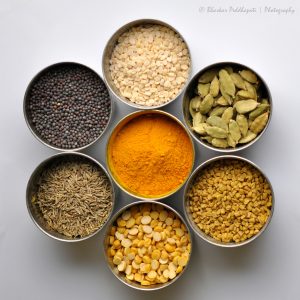 Desperate for a change and for my daughter's health, I implemented a food rotation for my family almost right away. I was very intimidated (trying new things are hard for lots of people!) and thought I just couldn't possibly keep up with all my current responsibilities plus recording what every single person in my household was eating every day!
Thankfully, that was not at all the case! I have found the food rotation plan to be nothing but a blessing to our family. It has brought healing, stability, and structure to our lives in the oddest and amazing ways. It is incredibly straightforward and simplifies my meal planning and grocery shopping greatly!
So, just the basics here – a food rotation plan is based on the physical fact that our bodies will not react to certain food sensitivities or "triggers" if these triggers are only consumed every four days or less. If you eat, say, eggs every day for breakfast, you could develop a sensitivity to eggs due to the over-exposure. So, many people have now tried a food rotation plan where certain foods and categories of foods are assigned to each day to minimize the chances of developing sensitivities.
But here's the biggest, perhaps most unknown benefit of a food rotation plan – it can undo your food sensitivities! (I'm not talking food allergies here – just sensitivities.) My daughter has a much broader range of foods she is able to eat since we've given her gut a chance to heal on the food rotation diet. It blesses my mother's heart greatly to see her eating so healthily again, and living life happily – as every child should.
A food rotation plan can benefit anyone from any background struggling with any ailment. It is gentle on the digestive system and forces you to focus on natural foods. And that's something we all could use!
How To Use A Food Rotation Plan
Well, that's easy as 1, 2, 3!
1. Print out my Food Rotation Chart. Start by modifying the chart to fit your family's current dietary restrictions – for us, that meant taking out all wheat, dairy and soy right off the chart to keep things simple.
2. Don't be afraid to have superbly simple meals for a while. That's right – I said superbly simple! This may have been the most difficult transition for me. I grew up with good home-cooked food and I'm accustomed to thinking that a meal should take at least 45-60 minutes to prepare. But the food rotation plan makes it impossible to have something like, say, an Italian lasagna for dinner, since it simply has too many overlapping ingredients. Enjoy the simplicity of a dinner of grilled salmon and zucchini squash with a side of your daily grains. Give your taste buds time to acclimate to the lower sodium, fat, and calorie dinners (your waistline will also thank you), and you will find that meal planning and grocery shopping becomes oh-so-simple.
3. Reference the Rotation multiple times a day until it's second nature. Use it to give you ideas for every meal and every snack, and soon, you won't even have to refer to the sheet! Give it time and give yourself grace. The results will be worth every ounce of effort.
Consider only using the food rotation when eating at home (not when we eating out at a restaurant or a friends' house). It is meant to be a guideline, not a stressor!
And, if you are eating gluten, dairy and soy free like us (or would like to try it out), then your breakfast rotation can be as simple as this:
Day 1

Turkey bacon or sausages
Steamed broccoli
Eggs any way you'd like
Side of raspberries/strawberries
Day 2

Sauteed ham with spinach leaves, and/or
A bowl of oatmeal with kiwis/mangoes/pineapple
Day 3

We use our favorite dairy/gluten free bread, warm it up on the griddle, and add almond butter and any kind of jam for a quick and easy breakfast treat
A fresh banana/pomegranate
Day 4

Beef breakfast patties/sausages
Breakfast potatoes topped with sauteed bell peppers and fresh avocado slices
Side of blueberries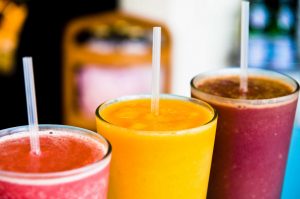 I also highly suggest making daily smoothies as a breakfast, lunch or snack option. My whole family loves this smoothie recipe – and it's an easy way to sneak in what they need!
Stacey's Favorite Super Smoothie

Frozen mango chunks (or any fruit based on the food rotation)
2 heaping Tablespoons Extra Virgin Coconut Oil
Powdered probiotics (or make your own probiotics using this recipe here)
A few scoops of almond butter (great source of protein and healthy fats)
A splash of vanilla extract
A little bit of your sweetener of choice (we use 2 T of dextrose powder)
Enough liquid to cover the solid ingredients (we use almond milk, orange juice, or even water)

Blend until smooth and enjoy.
(Mommy tip: Even my littlest one enjoys this smoothie recipe at only a year old – I made her a special "smoothie bottle" by cutting a slightly larger hole in the top of her bottle's nipple to allow the smoothie to flow through. Voilà! Mess free smoothie enjoyment for even the baby!)
My best to you and your families in your own journey to healthy living 🙂
Stacey
P.S. – If (once) you're committed to the food rotation, I highly recommend organizing your pantry, fridge and freezer according to the days on the rotation, so that each day it's very clear as to what to use for meals and snacks. It's not as difficult or complicated as it might look – it does take just a little bit of getting used to!
Here's a picture of my "pantry" (I keep it out on my countertop), organized by food rotation days: